Posted at 19:36h
in Models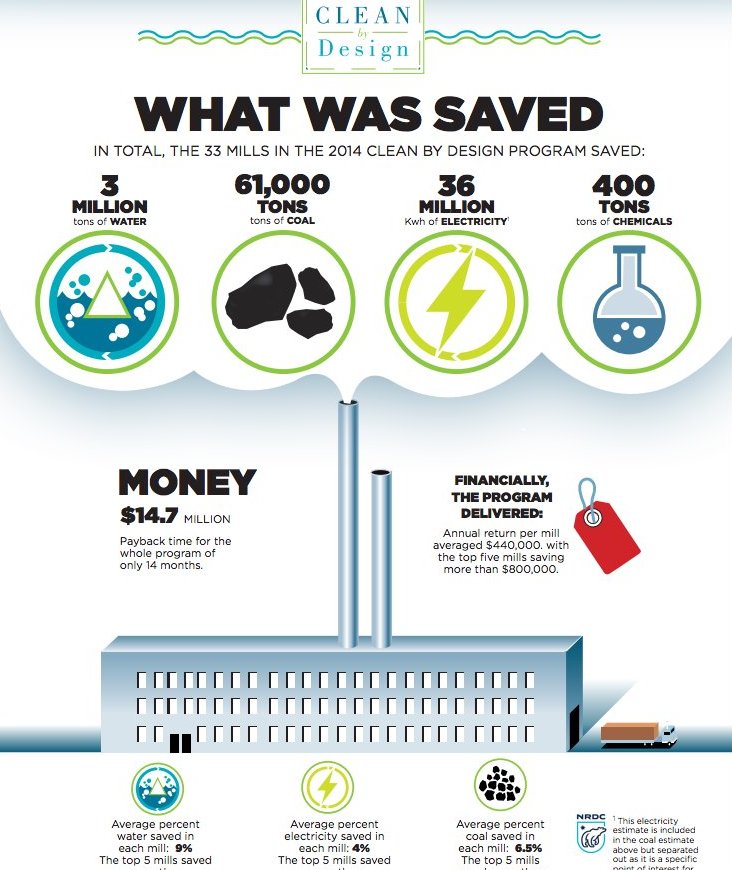 Posted on Sustainable Brands, this is a great example of 'win-win' delivered through partnership, investment and disruptive thinking. Business does not have to be as usual. Approaching things with a different lens can generate change and importantly raise the bar for the sector.
"The Natural Resources Defense Council (NRDC) this week announced the stunning latest results of its Clean by Design program, a global model for sustainable manufacturing that is working with multinational apparel brand partners Target, Gap, Levi Strauss and H&M. According to NRDC's latest analysis, the program's production efficiency measures have enabled significant reductions in pollution, water and energy use, and chemicals at over 30 Chinese textile mills that create clothing for the brands, and delivered $14.73 million (92 million RMB) to the mills in total reduced operating costs (NRDC notes that participating mills invested $17.3 million in total one-time upfront costs to achieve these savings, with a payback time for the whole program of only 14 months.)"

Click to read the full article: #BusinessCase: Gap, H&M, Levi's, Target Mills Save $14.7M Through NRDC's Clean by Design Program | Sustainable Brands.