Posted at 19:35h
in Models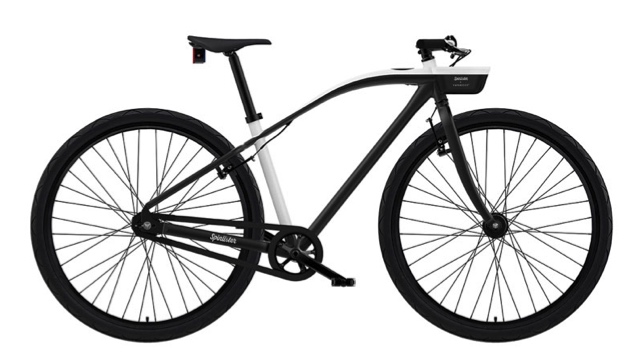 Posted on Mother Nature Network by Lloyd Alter, this describes how the Spinster 'smart bike' and bikeshare system could make the 'Paris Velib' or 'Boris Bike' model (less than 10 years old) obsolete. Whilst resource intensive, the current public model has helped transform inner city mobility in a number of major cities. How could this new challenger raise the bar and force the existing model to adapt and improve, not disappear?
"Spinlister, which has been running a peer-to-peer bikeshare network with privately owned conventional bikes, has teamed up with Dutch bike company VANMOOF, to create a whole new model of bike sharing based on the company's "smart bike" design, which does away with the need for docking stations.

One of the problems with bike share systems is they can be really expensive and time-consuming to set up. Those docking stations take up a lot of room and are often controversial, particularly when they replace a few parking spaces. It's hard to predict demand and supply precisely, so you can arrive somewhere and find there's nowhere to put your bike. It's a model based on the Paris Velib bike share system, developed almost a decade ago."
To read the full article click: The Smart Bike could make bike share programs (as they exist now) obsolete | MNN – Mother Nature Network.
(Photo Credit: Spinlister)